The Band
Mouse over for more information.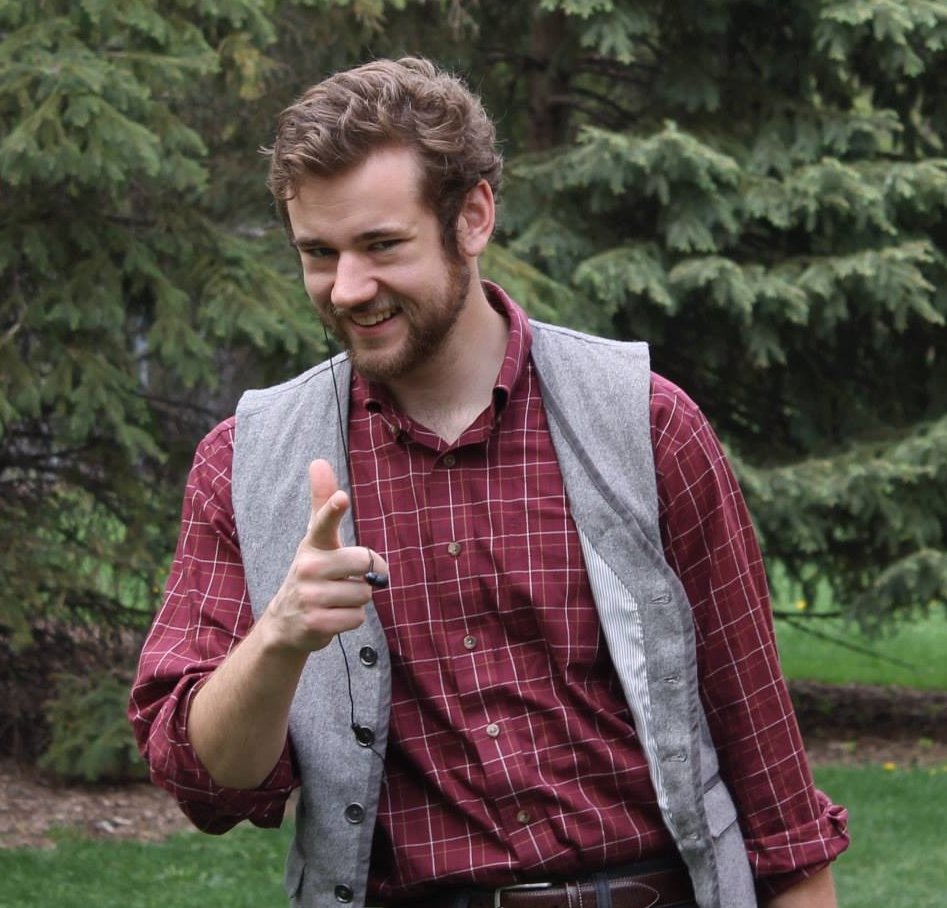 Born and raised near the Blue Ridge Mountains in Virginia, Davis had an early exposure to country and bluegrass music. In 2009, he moved to Illinois and discovered many more types of music such as punk rock and folk metal. He hopes to make music in use of his gifts to further the kingdom of God and to bring hope and greater understanding of literature to those willing to listen.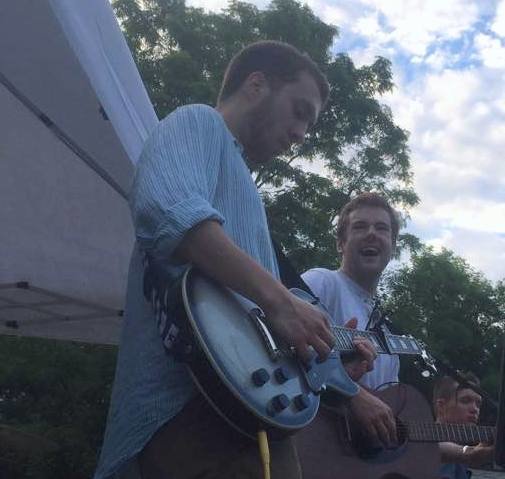 Keane
Guitars/Keys/Vocals
Originally from St. Charles, Keane has always been surrounded by music, even before starting music lessons at the age of 5. Since then, he has pursued many instruments, including piano, guitar, percussion, and vocals. His influences range from classic rock to punk rock giants such as Rise Against, Bad Religion, and others. With these influences, he is responsible for much of the rock edge that A Palinode has. In addition, he recorded and produced A Palinode's first album, "Corron Road".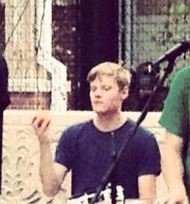 Born a few minutes south of San Francisco and raised an hour west of Chicago, A Palinode's drummer Nicholas Borger was always attracted to music. Some of his earliest memories include dancing with his siblings to his father's piano playing and trying out his church's drum set before his feet could reach the pedals. When he could finally reach, Nick would begin to develop his own unique musical voice on the drums. Starting with a CD mix of Relient K and Switchfoot received from his sister, his inspiration was informed by post-hardcore acts such as mewithoutYou and Blindside, was diverted by old drumming trailblazers such as Elvin Jones and Tony Allen, and was ultimately swallowed by the well-criticized ubiquity of Animal Collective, Radiohead, Sufjan, etc. Currently, Nick is searching for the way out from under this Bourgeois trap, studying percussion in college and contributing his ideas to this locally-grown organic folk band.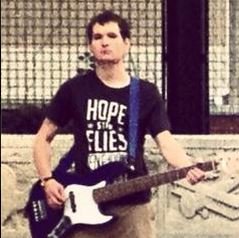 Starting at the age of four, Austin has always had a guitar in his hands- and naturally, music became a very normal part of his life. From Rent to West Side Story, Johnny Cash to Iron Maiden, diverse music was always at his fingertips in the form of LPs and cassettes, and soon enough he began searching for his own musical niche. Upon arrival to college, his biggest prayer was to find musicians with whom he could fulfill his dream to create music, and prodigiously, his prayer was answered as he met Davis Cox. While at first intimidated by Cox, Austin didn't introduce himself in men's chorus- but later at a homecoming dance, he approached Davis to talk about music. After having heard A Palinode's recently recorded album Corron Road, Austin was fascinated and began learning and creating bass parts, as the band was lacking nothing but a bassist. He was later introduced to Keane O'Kelley during a mid-semester break, and that summer Nick Borger.
Check out our new album, "From the Briar"!
Get in touch
Want to find out more or book a show with us?